Twenty-two twenty-one has specialised in providing mechanical engineering services. These include the conceptualisation and realization of industrial machines and products, as well as the expertise for manufacturing and assembly. In its different forms of engagement, twenty-two twenty-one sets out to coordinate the interfaces to other specialist areas that may exist and seeks to coordinate these in an effective manner. Developments and constructions span from small prototypes to highly complex systems. The range of services encompass visualizations and concept studies, development and detailed construction as well as intensive project coordination of manufacturing and assembly phases.
The focus is on providing tailor-made, high-quality solutions for technical challenges, while ensuring a reliable communication and a timely completing.
I studied mechanical engineering at the RWTH Aachen University, specialising in the field of construction and development. 
During these years, I worked in an engineering office in Aachen, enrolled in the construction of test benches for electrical machines and range extenders, and contributing to the development of a knee joint prosthetic for a Paralympic athlete.
After a stopover in an engineering office in Berlin, I worked for a start-up company in Duisburg for several years. The start-up was committed to advancing wave energy research, becoming one of the internationally leading players in the development of a wave energy power plant that would generate power from ocean waves. In the first years as a development engineer, I oversaw the in-house developments but also managed external customer projects involving specialized machine constructions for maritime and mechanical applications. Over the years, a series of differently scaled prototypes of wave energy power plants were successfully developed and installed. A number of innovative component test benches were also effectively developed. Measurement campaigns with complex mechatronic automation and data acquisition systems for simulation validation were carried out in international research institutes (e.g. in Plymouth, Nantes and Edinburgh) and at sea in Denmark.
In the past years, a number of patent applications were filed with co-inventors in the fields of marine energy conversion, hydraulics, belts and GRP springs.
As a development engineer and later as a technical manager, I acquired extensive experience and comprehensive technical knowledge and expertise, which no doubt also tied to the unique attributes of start-up companies, including the significance of product development lifecycles in such enterprises and forms of interdisciplinary cooperation they advance.
22-21 refers to a guideline that was developed over the past 50 years, and which outlines a systematic approach to "technically creating", as Fritz Kesselring put it in one of the first publications on this guideline. Over the years, the inherent priniciples were developed further with contributions from a series of other well-known engineers, and developed into the VDI guideline 2221 – published in 1993 under the title "Methodology for developing and designing technical systems and products" *.
The choice fell on the name "twenty-two twenty one " because the "VDI twenty-two twenty-one" reminds me of an frequently helpful "go-to answer" during my studies and is a guideline which, methodologically, still outlines the most important toolkit employed in construction and design.
* In 2019, the guideline was re-published under a slightly different name.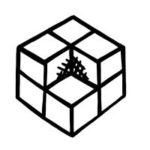 Construction and development
Engineering of technical systems and products. This encompasses determining the explicit and implicit requirements, the provision of first sketches and drafts but also detailed CAD models of the system, as well as research and selection of purchasable parts. Further, it entails the compilation of technical documentations and manufacturing supervisions.
Special engineering
Development, construction and project coordination pertaining to special devices, apparatuses and machines, also in the context of ambitious time frames. A defining aim is to ensure ergonomic and safety-related aspects as well as to facilitate close interface coordination of manufacturing, mechatronic and automation processes.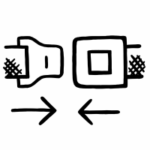 Product development
From the planning to the development phase, the aim is to ensure the product's overall marketability. This includes visualizations, test and demonstration samples, as well as the construction of prototypes and the necessary expertise for manufacturing of the product.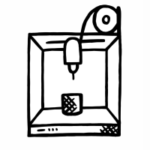 3D Printing
Encompasses the identification of the most suitable rapid prototyping process as well as the creation of a 3D printing-compatible design for parts and components. Workpieces and devices with dimensions of up to 300 x 300 x 400 mm are manufactured internally using the FDM process using a range of high-quality materials.
Tool and mould making
Konstruktion und Fertigung maßgeschneiderter Formen und Werkzeuge - insbesondere für die Fertigung und Nachbearbeitung von Produkten und Bauteilen aus Verbundwerkstoffen. Optimierung von Entwicklungs- und Produktionszeiten bei gleichzeitiger Kostensenkung.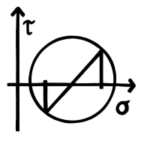 FEM simulation and structure analysis
Structure analysis of components using finite element analysis (FEA) as well as result verification and validation. Deformation analysis and load-oriented component design and optimization.
Clicking on the outlines below will provide more detailed insight into a selected number of completed projects.
Final function tester for automotive cameras

This project was concerned with the development of machines designed to carry out the final quality control on automotive cameras and apply respective quality labels. After a machine operator has inserted a camera, the test object runs through four stations on a rotary indexing table. Pneumatic contacting blocks have been designed by Konrad GmbH to provide simple and quick contacting possibilities. These allow for a series of extensive tests to be carried out on the cameras - regarding their overall functionality and more specifically carrying out a series of optical tests. In a final step, the product is then labelled using a laser before it is removed by the operator.
In accordance with customer requirements, this project encompassed machine design, development and construction. Important ergonomic features were taken into account in the design and it was necessary that the system complied with the a series of safety standards, receiving CE marking. While designing the product, I was also involved in drawing up market and product specification, purchasing components, allocating manufacturing processes, and coordinating the assembly at Gerentec GmbH.
Automated robot system - compound management station

The compound management station produced for Hit Discovery Constance GmbH is a fully automated robot system. Herein, a large number of chemical substances are stored and transferred into small compound containers for usage in 'High Throughput Screening' – also known as HTS - . The Compound Management station is capable of transferring liquids from 2.5 nano litres up to several micro litres fully automatically in a 24/7 operation mode.
As part of this project, I designed the robot station on the basis of EQUIcon Software GmbH's layout draft, provided basic and detailed engineering, and coordinated procurement, construction and assembly. In addition to considerations concerning what infrastructural connections would be necessary for the individual HTS components and parts to function effectively (incl. electrical and gas connections as well as air pressure), the secure yet flexible access to protective devices was also a central component in design processes. The setup of the system and the initial commissioning was carried out together with Jetzt GmbH.
Development of surf fins

A new surf fin collection was developed for the Swiss SUP brand, Indiana Paddlesurf. The fins are made of CFRP - a carbon fiber reinforced plastic - which characterises a relatively new manufacturing method, designed to be very stiff but at the same time also very buoyant. After conducting a number of interviews with Indiana's team drivers, I developed various outlines and shapes, together with the Konstanz-based shaper Andi Widmann. We developed different profiles and lateral surfaces and then modelled and 3D printed a series of prototypes. After the team carried extensively tested the prototypes under different conditions on Lake Constance and in Switzerland, the best one were selected and - in close consultation also with the production site - we created CAD data sets for the molds. The fins are now being produced with three different fin box systems, using two different manufacturing processes. Since 2020, all Indiana stand-up-paddle boards come equipped with these new fins. They are also available individually through retailers.
Mold making for laminating molds
Finn boxes in surfboards have to be extremely stiff but, more than anything, they also have to be very lightweight. Available designs have not always met the high expectations of WARK Boards. Therefore, a series of moulds were developed for manual small-series production of different fin boxes out of carbon fibre reinforced plastic, in the first step printed using FDM. Together with the boat builder and composite expert, Kurt Schanuel from WARK-Boards, I developed a process that allows for the 3D-printed forms to be laminated, all the while remaining dimensionally accurate and inexpensive. Following on, additional moulding tools were developed for small-series production of other carbon fibre reinforced plastic components, following a similar method.
Impressions from 22-21's portfolio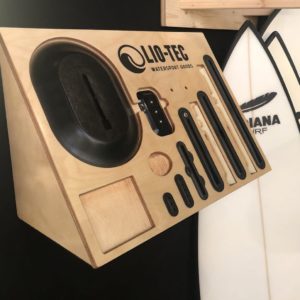 Messedisplay
Surfboard Hardware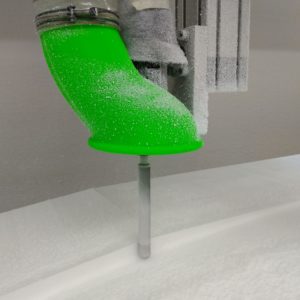 Suction funnel
for router suction system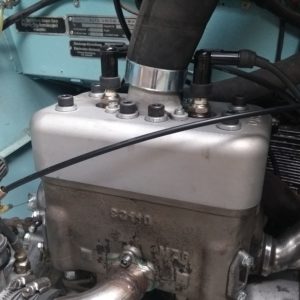 cylinder head
for 2 stroke engine power tuning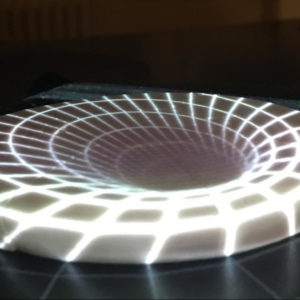 3D printed mockup
for tendering competition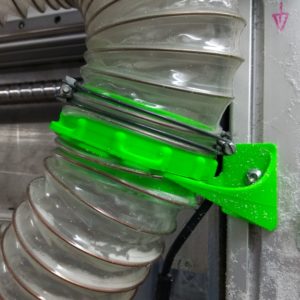 Bayonet connector
for router suction system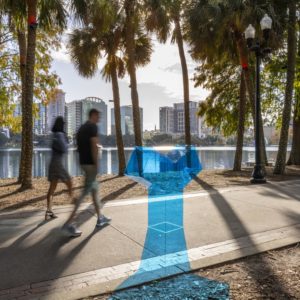 3D Y-antibody
for photo shoot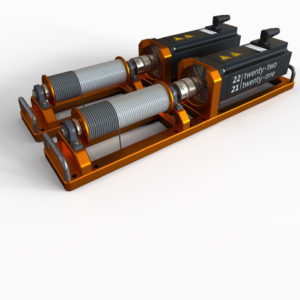 Seilroboter
für Schiffsbauversuchsanstalt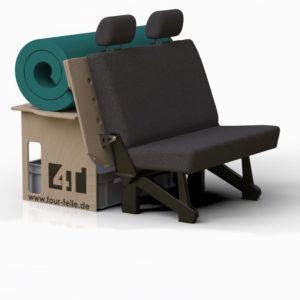 Schlafsitzbank
für VW Bus T5-T6.1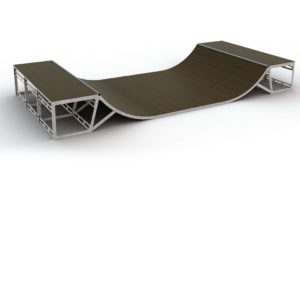 Skate Miniramp
modular aufgebaut in 100 Minuten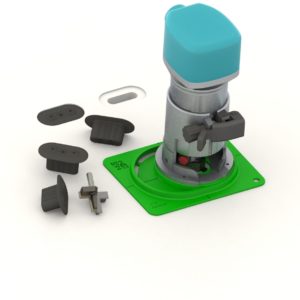 Footstrap plugs
router bits and router template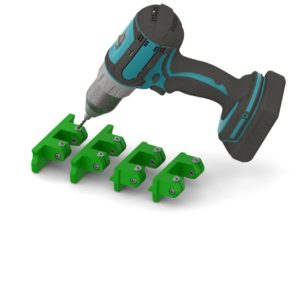 Drill templates
with bushings to tap threads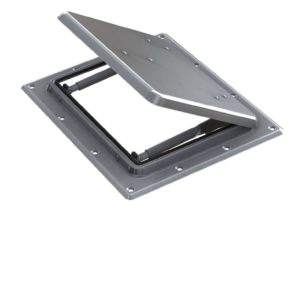 Roof hatch
for 4x4 expedition vehicles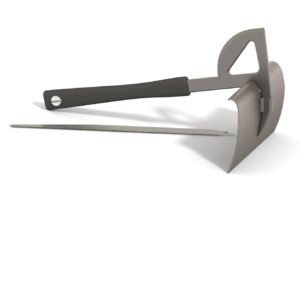 Recovery axe
with saw and shovel blade